Exhibitions/Presentations
Διεθνές βραβείο ποίησης Jean Moreas 2022.
Διεθνές βραβείο ποίησης Jean Moreas 2022,
Ευχαριστώ θερμά τα μέλη της επιτροπής.
Ευχαριστώ θερμά για την εξαιρετική οργάνωση και την μοναδική εμπειρία.
Το σκεπτικό της βράβευσης.
"Αποτέλεσε ευχάριστη έκπληξη η πρώτη εμφάνιση στην ποίηση του Νικόλαου Κοτσαμπουγιούκη, ως σπονδή στο ελάχιστο, πλην ουσιώδες. Δεν συναντάμε συχνά πρωτοεμφανιζόμενους ποιητές που να αρκούνται σε όσα η δυναμική των εύστοχων λέξεων μπορεί να προσδώσει στο (πολύπαθο από περιττολογίες) ποιητικό τοπίο. Εδώ τα ποιήματα έχουν κάτι από φωτογραφικές λήψεις, μεταμορφωμένες σε λέξεις, που αιχμαλωτίζουν αιφνιδιαστικά τα επιλεγμένα σκηνικά, αποδίδοντας όχι μόνον τις φωτοσκιάσεις αλλά και την ψυχή των πραγμάτων. Μια ψυχή που συμβαδίζει με αυτή του δημιουργού των εκλεκτών εικόνων. Η χρήση της πρωτοπρόσωπης φωνής στην ποίηση του Κοτσαμπουγιούκη δεν αποπνέει καμία εγωπαθή διάθεση (συνήθη και αυτή σε πρώτες εμφανίσεις), αντιθέτως διαβάζοντας έχεις την αίσθηση ότι οι στίχοι σε εκπροσωπούν, σε μια παράδοξη μέθεξη του «εγώ» του ποιητικού υποκειμένου με το «εμείς όλοι». Λιτή και η εικαστική παρέμβαση, καθώς ο ποιητής ασχολείται και με τη φωτογραφία. Μια ασπρόμαυρη φωτογραφία, ένας γκρίζος ουρανός ως φόντο στο λευκό πουλί που πετάει προς ανοιχτό ορίζοντα. Μια ελπίδα, μια υποψία από φως που θα είναι ικανό να διαλύσει όσα σκοτάδια κρύφτηκαν στους στίχους. Ο ίδιος ο ποιητής προσφέρεται, με ό,τι ζωογόνο του αναλογεί, να δώσει αισιόδοξο μήνυμα, κι ας γέμισε συχνά τους στίχους του με δόση από θάνατο και αίμα Ποίηση που υπόσχεται πολλά, από τις πιο ελπιδοφόρες νέες παρουσίες".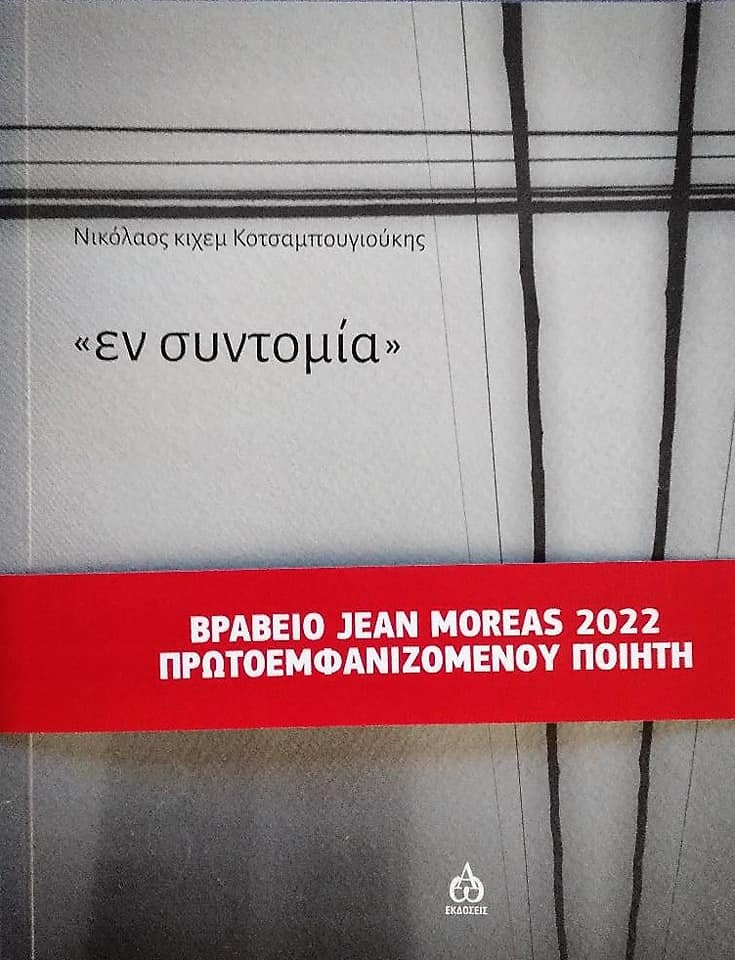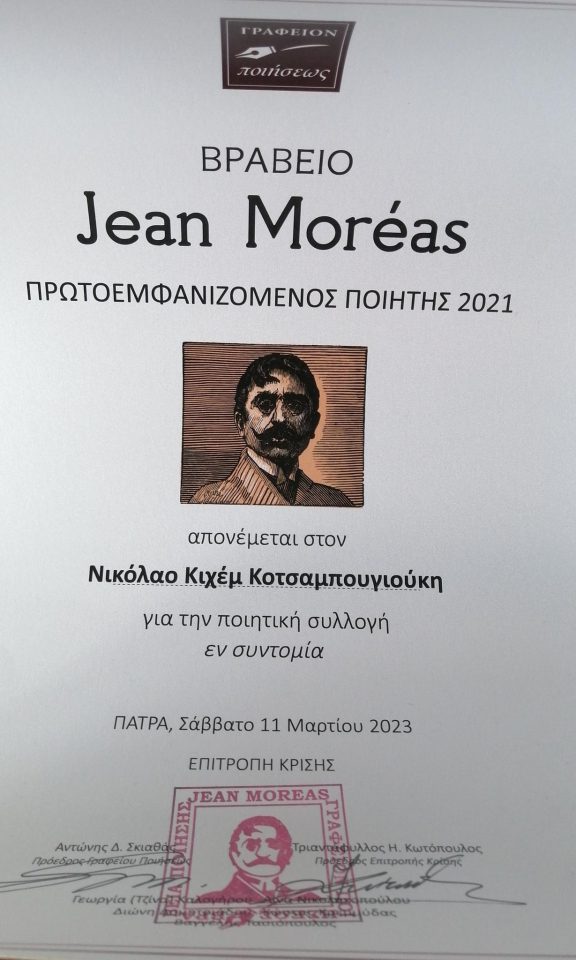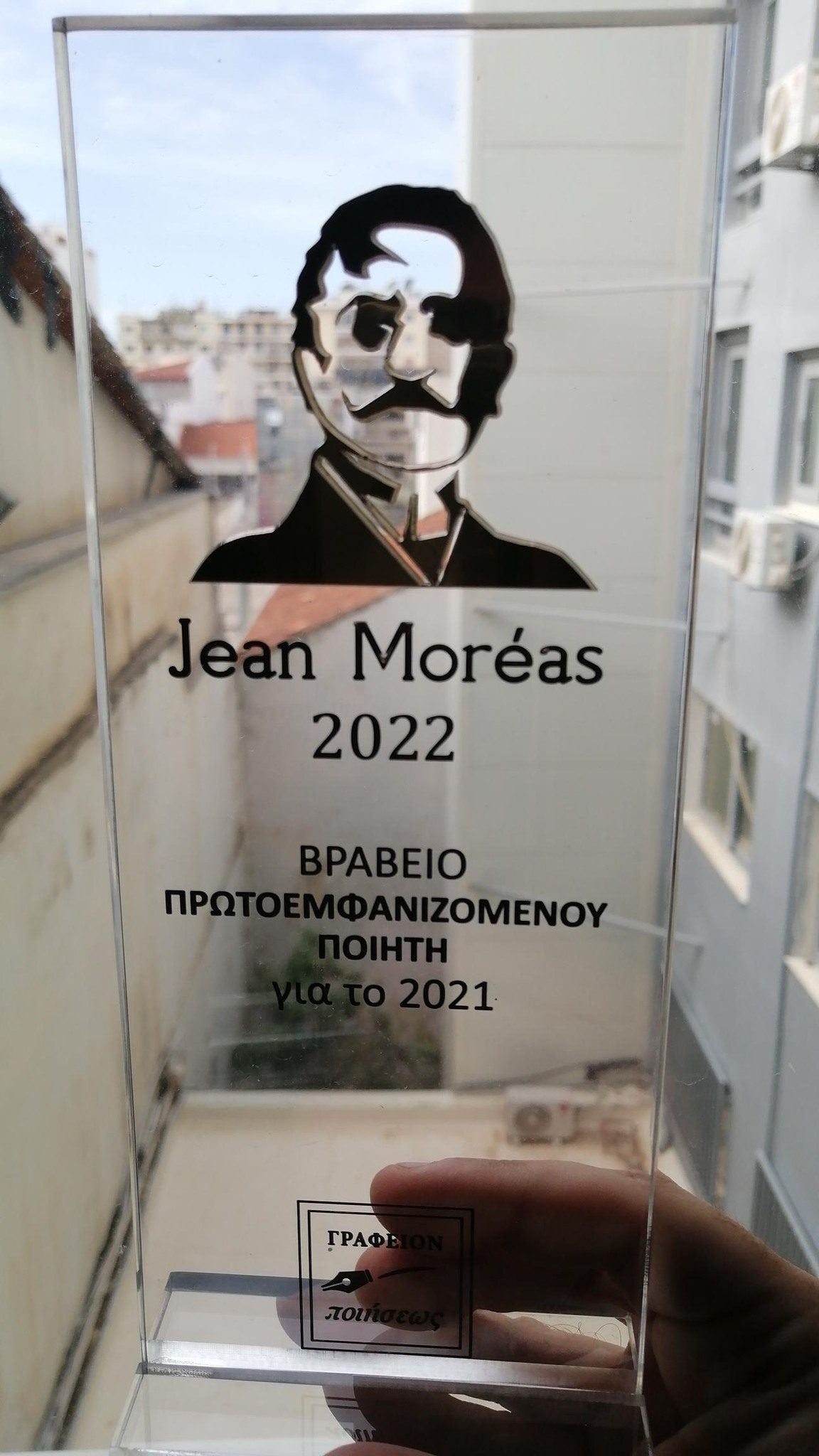 "half"- 2022
https://filmfreeway.com/half928
– Official Nominee, Video Hackers Film Festival 2022.
-Official selection, 11th Athens International Digital Film Festival AIDFF.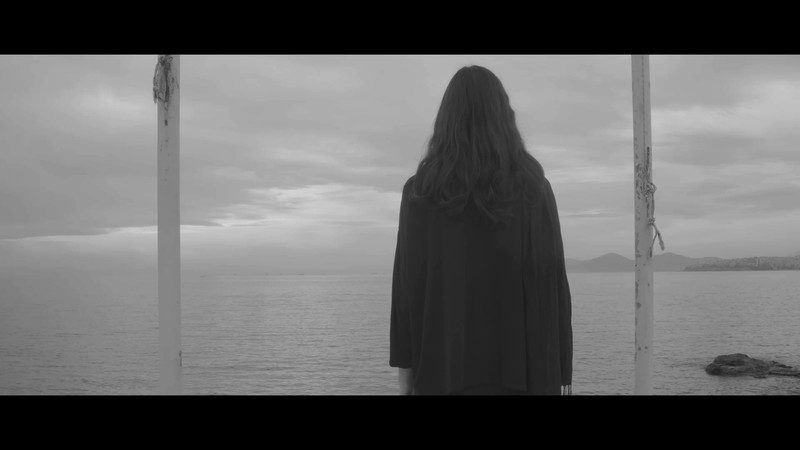 A woman, facing the vastness of the sea, dwells on her thoughts after a three-month incarceration.
"To Ascend, to" - 2021 Fundraising Short Film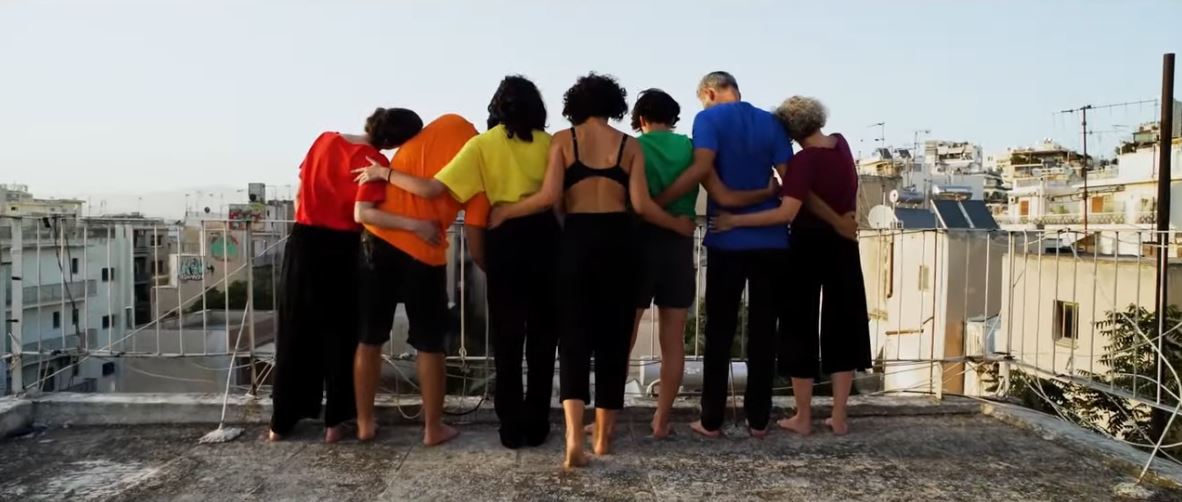 Written and directed a fundraising project to help all the LGBTQ New Yorkers impacted by COVID-19 especially our friends and family living with HIV and AIDS.
 LGBTQ Community Center in New York City continues to adapt to meet the needs of the most vulnerable New Yorkers.
See Project Here : "To Ascend, to"
"Missing Part" - Forum magazine 2021
Cover image for the Spring 2021 issue of Forum Magazine – San Fransisco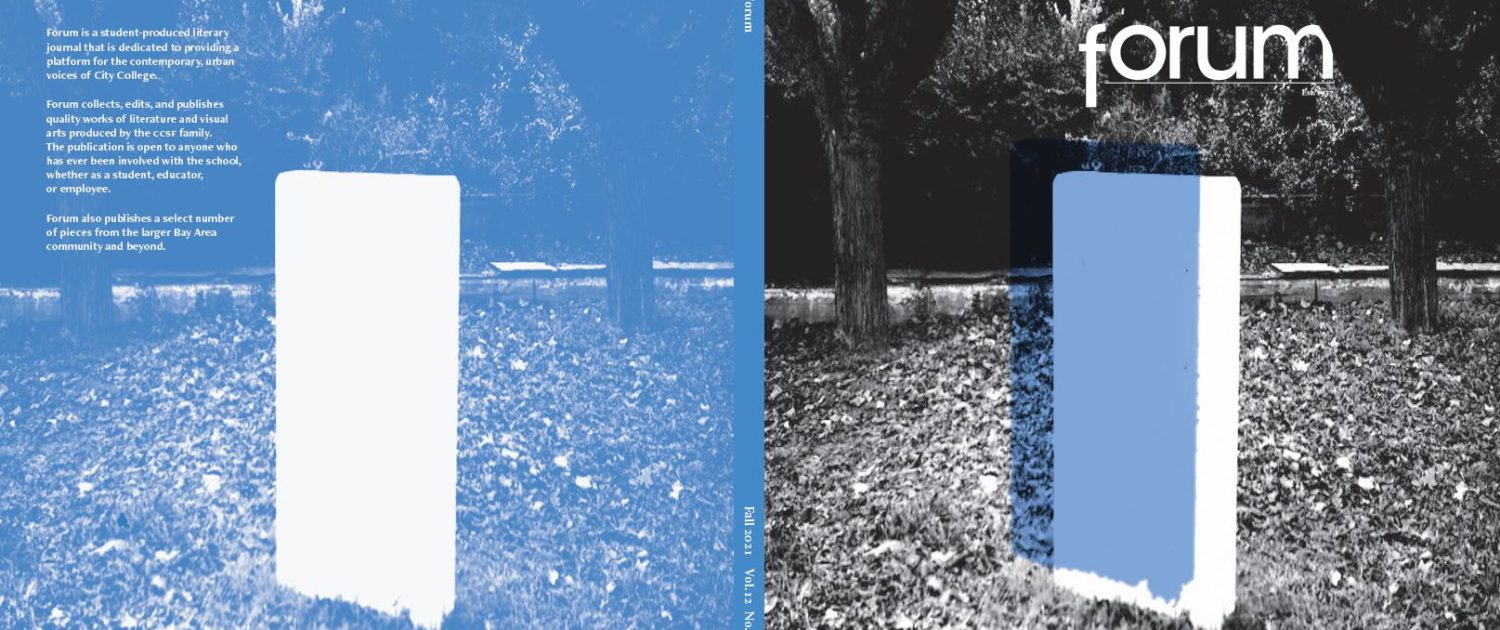 Η χαρακιά - 2021
"Η Χαρακιά" "A Video Poetry Project" for Covid Awareness.
See Project Here: "Η Χαρακιά"
Monovisions Photography Awards 2019
https://monovisionsawards.com/winners-gallery/monovisions-awards-2019/show/2147
TITLE: The Hat
"The Hat" is a self-portrait series that represents my inner fight for understanding and evolving myself.
"The Hat" is a symbol of protection.
It helps keeping my thoughts and feelings in a safe, sterilized place away from outer disturbance and noise.
It also acts as a protective shield for the people that surround me, keeping them away from my false thinking and inner distresses, until my doubts and troubles are ultimately cleared and resolved.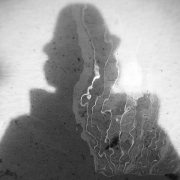 Fine Art Photography Awards - FAPA 2018/2019
"Woman"
Photographic Contest Celebrating Woman's day March, 8.
Selected Photograph for the final Exhibition at ifocus gallery (https://www.ifocus.gr/)
and the Photovision 2019 (https://photovision.gr/) at the Helexpo Center, Athens, 2019.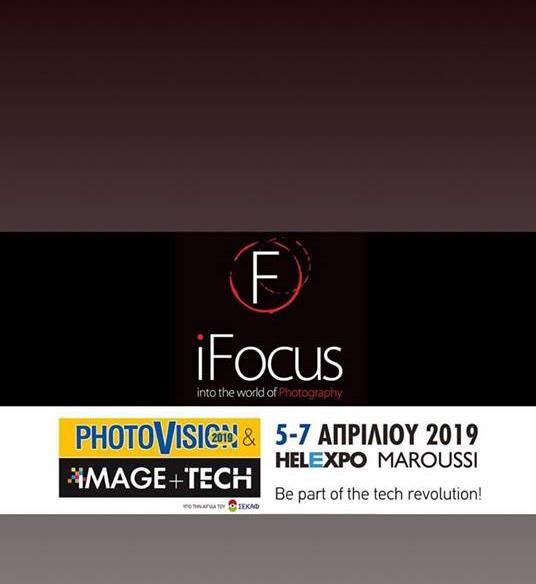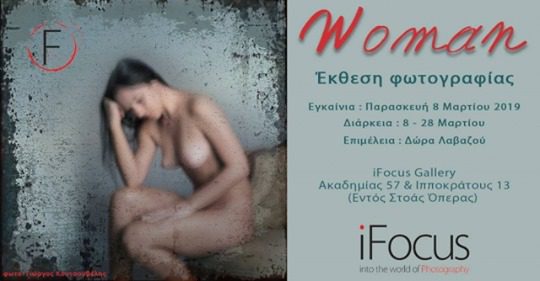 "Athenians Photo-shooting Their Town"
Project Concerning personal view of Athenian life
Group Exhibition at the Gazi Cultural Area coordinated by Platon Rivellis and the Μunicipality of Athens, 2019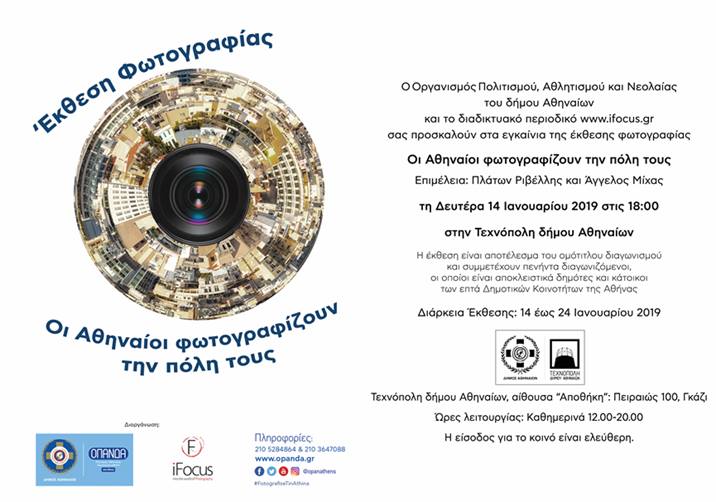 "The Obscurity Of Abstraction"
Personal Artistic Conceptual Exhibition.
Project concerning the stillness of mind and thought to an outer stimulus at a specific space and time.
Invited and hosted by Mutiny Radio – San Fransisco CA, 2019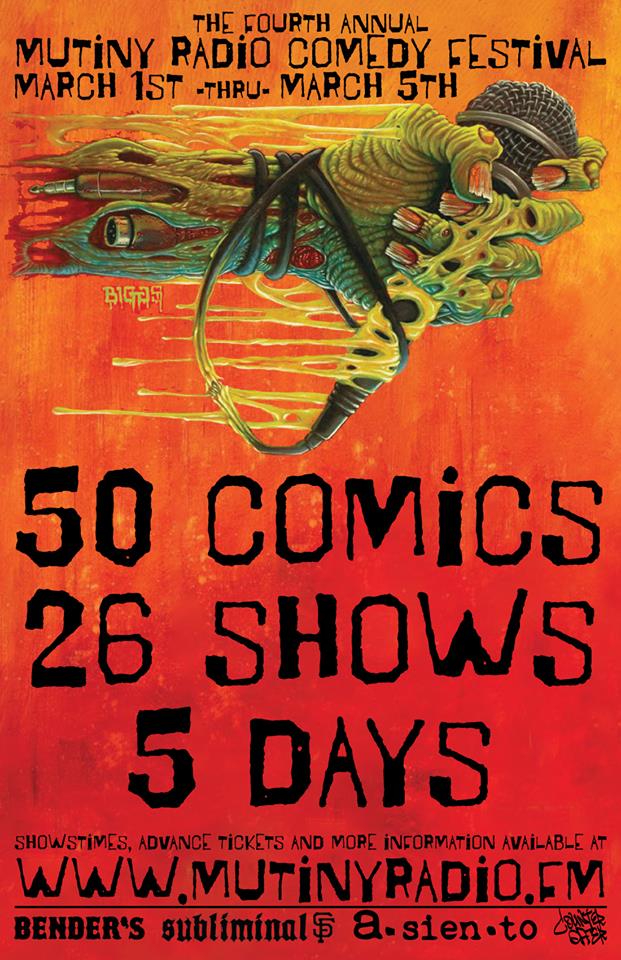 "One Minute Athens"
Project Concerning Architectural View Of Athens
One Minute B&W Artistic/Architectural Video
Benaki Museum – Athens, 2018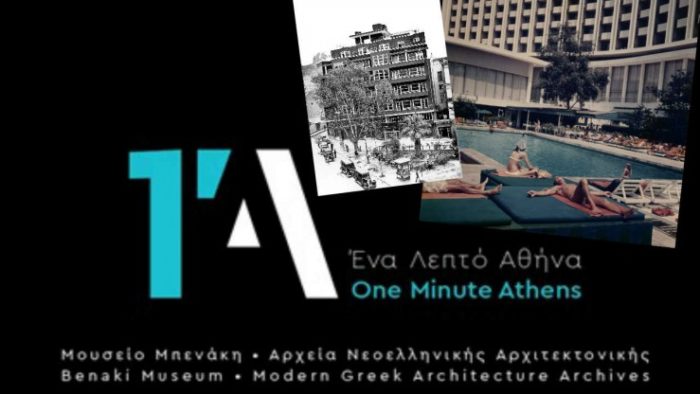 "Feelings"
Winner
Annual Photographic Project "Feelings"
Vault Theatre – Athens, 2017-2018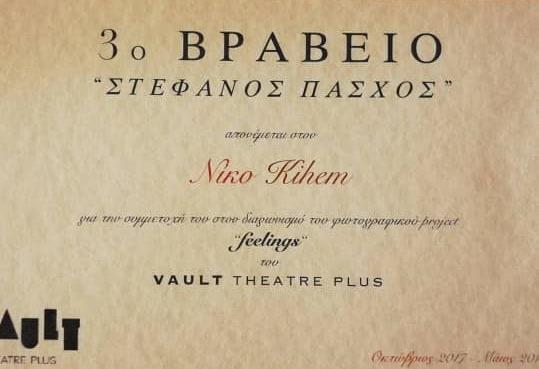 "The Secret Room Of Thought"
Project concerning awareness for mental illnesses
Group exhibition at the Katakouzenos Museum – Athens, 2015
"A Photograph for Patission Street"
Open road exhibition
Municipality of Athens, 2013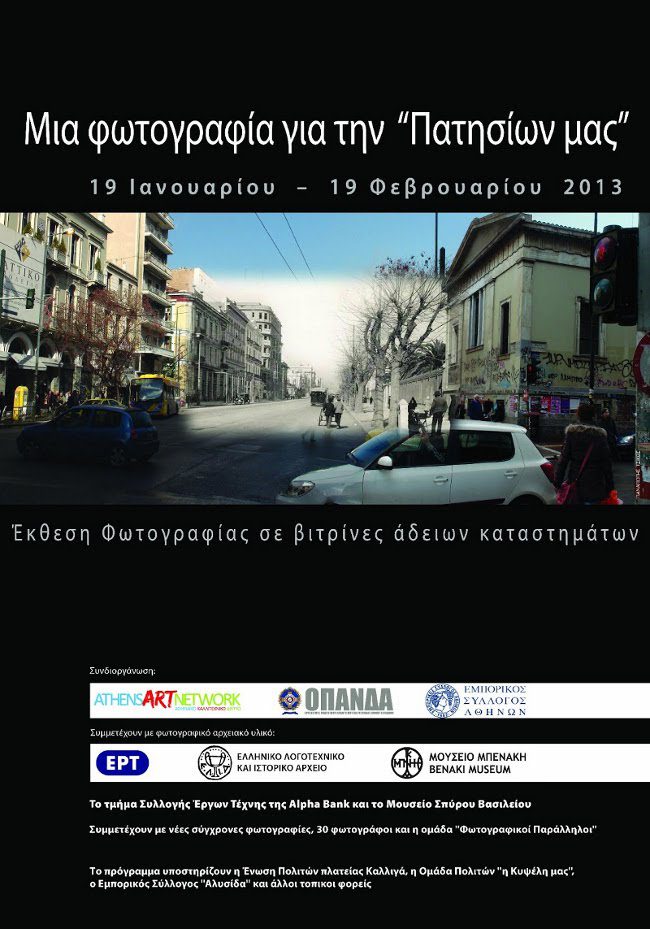 Jean Moreas 2022 - Διεθνές βραβείο πρωτοεμφανιζόμενου ποιητή.

Milestone Content goes here

2022:

Selected Finalist - Honorable Mention

Neutral Density Photography Awards

2019

Selected Finalist - Honorable Mention

Monovisions Photography Awards

2019

Selected Finalist - Honorable Mention

Fine Art Photography Awards – Nominee in Conceptual

2019

Selected Finalist - Benaki Museum

2018

Stephanos Paschos Award
"Feelings"
Vault's theater annual photographic project

2018

A Photograph for Patission Street

2013